November 2, 2014 | Michelle Kokot
Half Price Shipping Sale
Treleaven by King Ferry Winery is setting the stage for stress-free holiday shopping. Take a seat on the sofa with a glass of Treleaven wine and head to www.treleavenwines.com to take advantage of our half-price shipping sale - just enter SANTA on your online order. Offer expires on 12/31/14.
This year relax with a glass of wine & let Treleaven complete all of your holiday shopping!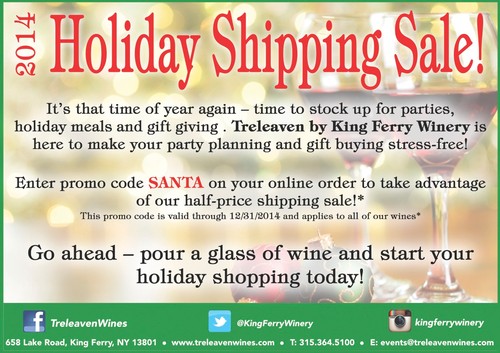 Comments
Commenting has been turned off.