May 13, 2015 | Michelle Kokot
Tap into Local Craft Beer at Treleaven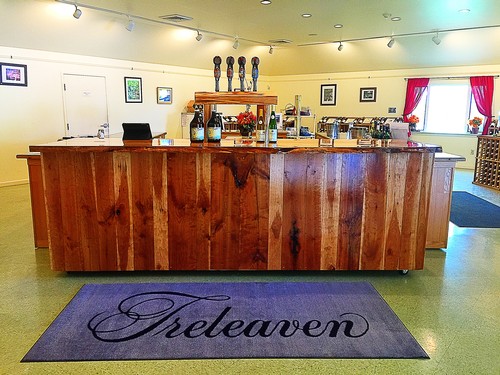 In wine there is wisdom. In beer there is freedom. In water there is bacteria. - Benjamin Franklin
Treleaven is now offering local craft beer in addition to its award-winning wines at the winery.
The brewery being represented at the winery is Cortland Beer Company, located in the heart of Downtown Cortland.
"It's very important to us to support local businesses in this region, and what a better and fun way to do that than by helping promote a local brewery?" Treleaven Marketing Manager, Michelle Kokot said about the menu change. "We are always telling our customers that we have something for everyone when it comes to our wines, so we thought we should expand that to craft beer."
Treleaven will have four rotating tap handles, with the first batch including Cortland's Naked Lap, Firehouse Pale Ale, Industrial IPA and Heffer Weizen. A flight of beer will cost $4, while a 16oz. pint will go for $5. Treleaven will also have their very own 64oz. growlers available that you can have filled fresh off the tap with any of the four beers to take home.
"Hopefully our customers will enjoy trying the selection from Cortland Beer Company, along with our wines," added Kokot.
Treleaven, the oldest winery and vineyard on the east side of Cayuga Lake, is open daily, Sunday through Thursday, 10AM-5PM and Friday and Saturday, 10AM-6PM. It is located at 658 Lake Road in King Ferry, only 25 minutes away from both Ithaca and Auburn.
Check online at www.TreleavenWines.com for more details on the winery, directions and a list of events and bands.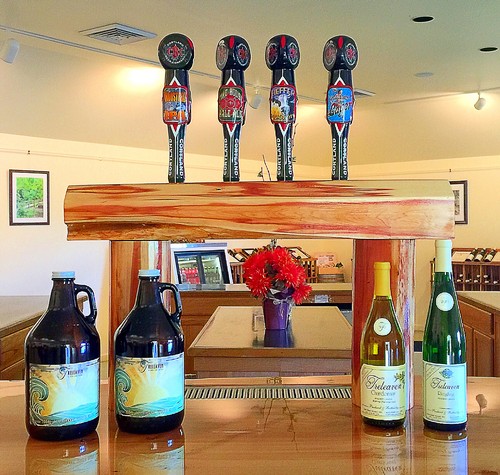 Comments
Commenting has been turned off.